Acquire the 2-Day Intensive Training -Mindfulness Certification Course – Debra Alvis Course at at GBesy. We actively partake in Groupbuys, striving to disseminate knowledge to a wider audience. Notably, our courses uphold the same quality standards as those found on the sale page. Should you prefer, you have the option to make a direct purchase from the sale page at the full price (the SALEPAGE link is seamlessly integrated into the post).

2-Day Intensive Training -Mindfulness Certification Course by Debra Alvis,
Salepage link: At HERE. Archive:
Faculty:

Debra Alvis

Duration:

12 Hours 34 Minutes

Format:

Audio and Video

Copyright:

Oct 06, 2020
Description
This 2-day Certification training is your chance to become a Certified Mindfulness-Informed Clinician – Level 1 (CMC-1) and get the skills and guidance you need to successfully incorporate mindfulness practices into your treatment plans!
And unlike other Mindfulness Certification programs that are too expensive, too time consuming, and require extensive travel, this training is completely within your reach!
Dr. Debra Alvis is a clinical psychologist and expert on mindfulness who developed the Mind/Body Program at the University of Georgia. Dr. Alvis lectures and leads retreats around the world and her trainings have helped thousands of clinicians to integrate the richness of Mindfulness into therapy for greater clinical effectiveness.
Watch her during this 2-day intensive training and get:
How-to instruction on using mindfulness-based exercises with clients working through stress, anxiety, trauma, depression, anger, and addiction
Specific guidance on using mindfulness with individuals and groups
Feedback and tips on how you can strengthen your personal mindfulness practice
Purchase today, enhance your clinical practice, and fundamentally improve the lives of your clients as a Certified Mindfulness-Informed Clinician – Level 1 (CMC-1)!
BONUS!!!
Best of all, upon completion of this training, you'll be eligible to become a Certified Mindfulness-Informed Clinician – Level 1 (CMC-1) through Evergreen Certifications. Certification lets colleagues, employers, and clients know that you've invested the extra time and effort necessary to understand the complexities of using mindfulness in counselling. Professional standards apply. Visit www.evergreencertifications.com/cmc1 for details. 
Handouts
| | | | |
| --- | --- | --- | --- |
| | Manual – Mindfulness Certification Course (16.32 MB) | 102 Pages | Available after Purchase |
Outline
Mindfulness and the Clinician:
"Know What You Teach" and "Teach What You Know"
Empirical support for improved symptomology and well-being
The latest research on therapists who practice mindfulness
Your mindfulness practice and how you can embody mindfulness
Situations that may contraindicate applying mindfulness in session
Research limitations
Mindfulness Psychoeducation Approaches:
Easy to Use Strategies to Enhance Motivation in Therapy
Mindfulness vocabulary
Visuals and metaphors to explain mindfulness
Motivate clients with neuroplasticity
Deepen the Therapeutic Relationship:
Build Presence, Trust and Empathetic Connection with Clients
Overcoming barriers
Affect regulation techniques for therapist and client
Strategies to create empathetic connection
Exercises to build clients trust in themselves
Teach Mindfulness to Clients:
Formal and Informal Mindfulness Practices
Tips for teaching clients about the senses and awareness
Strategies to shift from "Automatic Pilot"
Skill building interventions to increase responsiveness & reduce reactivity
Strategies to cultivate attunement
Approaches for deepened experience of mindfulness
Brief and other informal practices
How to adapt practices to special populations
Group Therapy vs. Individual Sessions
Effectiveness of group vs. individual mindfulness
How to set up and conduct a mindfulness group

Screening for individual goodness of fit
Encouraging client buy-in and commitment to practice

Mindfulness interventions specifically designed for groups
Anxiety and Stress:
Mindfulness Interventions to Relax the Body and Mind
Breathing practices that break the rumination cycle
Guided visualizations to lower the stress response
Movement strategies
Multi-sensory regulation techniques
Mindfully reduce the intensity of panic attacks
Mindfulness for Trauma:
Disempower Intrusive Thoughts
Muscle tension releasing – exercises to counter fight or flight
Guided meditations to disempower intrusive thoughts
Grounding exercises and sample scripts
Using Mindfulness in Depression Treatment
Recognize self-criticism and respond with self-love
Manage negative self-talk with awareness of thoughts
Meditations to boost well-being
Mindfulness for Addictions: Break the Habit Loop
Awareness vs. autopilot — relapse prevention
Mindfulness for triggers
Emotional regulation for cravings
Mindful Anger: Breathing and Self-Soothing Techniques
Breathe through anger
Distraction and grounding techniques
Self-soothe with calming words and imagery
Mindfulness, Diversity, & Cultural Humility
Adapt mindfulness experiences with cultural sensitivity
Assess appropriateness of mindfulness interventions for individuals
Negotiate the treatment plan
Mindfully Conquer Compassion Fatigue
Right here/right now – stay in the moment to reduce anxieties
Effective and healthy ways to manage your emotions
Change limiting stories about caring for yourself
Release the negative – 3 steps to countering negativity bias
Faculty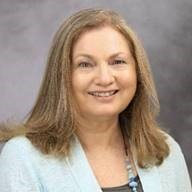 ---
Debra Alvis, Ph.D., is a licensed psychologist, professor, and workplace wellness consultant whose trainings to address compassion fatigue have helped healthcare and mental health professionals around the country, including the medical staff at a flagship state university health center.
Over the last 20 years Dr. Alvis has designed individualized and group programs to promote stress hardiness, work-life balance, and resiliency for nurses, physicians, social workers, counselors, and others working in jobs with excessive demands on their empathy. Her work in a range of medical and mental health settings provides her with a keen understanding of these demands and the potential impact on professionals across disciplines.
Dr. Alvis also developed and led the Mind/Body Program at the University of Georgia that specializes in addressing anxiety, stress, and depression in individuals with physical health concerns and co-morbid mental health issues.
Dr. Alvis lectures, leads retreats around the world, and maintains a private practice in Georgia where she treats clients with anxiety, trauma, shame, depression and relational concerns. She continues to serve as a professor at the University of Georgia where she supervises the clinical work of doctoral students, teaches health psychology, and co-leads a research team.
Speaker Disclosures:
Financial: Debra Alvis is in private practice. Dr. Alvis receives a speaking honorarium from PESI, Inc.
Non-financial: Debra Alvis has no relevant non-financial relationship to disclose.
---
Buy the 2-Day Intensive Training -Mindfulness Certification Course – Debra Alvis course at the best price at GBesy. After your purchase, you will get access to the downloads page. You can download all the files associated in your order at here and we will also send a download notification email via your mail.
Unlock your full potential with 2-Day Intensive Training -Mindfulness Certification Course – Debra Alvis courses. our courses are designed to help you excel.
Why wait? Take the first step towards greatness by purchasing 2-Day Intensive Training -Mindfulness Certification Course – Debra Alvis courses today. We offer a seamless and secure purchasing experience, ensuring your peace of mind. With our trusted payment gateways, Stripe and PayPal, you can confidently complete your transaction knowing that your financial information is protected.
Stripe, known for its robust security measures, provides a safe and reliable payment process. With its encrypted technology, your sensitive data remains confidential throughout the transaction. Rest assured that your purchase is protected.
PayPal, a globally recognized payment platform, offers an additional layer of security. With its buyer protection program, you can feel confident in your purchase. PayPal ensures that your financial details are safeguarded, allowing you to focus on your learning journey.
Is it secure? to Use of?
How can this course be delivered?
What Shipping Methods Are Available?
How Do I Track Order?