Acquire the 2017 Principles and Practice of CBT-I -Cognitive Behavioral Therapy for Insomnia – Donn Posner, Michael Perlis, Jason Ellis Course at at GBesy. We actively partake in Groupbuys, striving to disseminate knowledge to a wider audience. Notably, our courses uphold the same quality standards as those found on the sale page. Should you prefer, you have the option to make a direct purchase from the sale page at the full price (the SALEPAGE link is seamlessly integrated into the post).

2017 Principles and Practice of CBT-I -Cognitive Behavioral Therapy for Insomnia by Donn Posner, Michael Perlis, Jason Ellis,
Salepage link: At HERE. Archive:
Faculty:

Donn Posner |  Michael Perlis |  Jason Ellis

Duration:

16 Hours 19 Minutes

Format:

Audio and Video

Copyright:

Oct 21, 2017
Description
Cognitive Behavioral Therapy for Insomnia (CBT-I) is now recommended as the first line treatment for chronic insomnia. This recommendation was, interestingly enough, made by the second largest medical organization in the United States (The ACP) and was published in the Annals of Internal Medicine (2016;165(2):125-133).
The recommendation is, in part, based on the following findings.  
CBT-I is as efficacious and effective as pharmacotherapy in the short run, and is more durable in the long run            
CBT-I has a more benign side effect profile than pharmacotherapy
CBT-I yields substantial improvement in sleep continuity, and does so largely irrespective of medical or psychiatric comorbidity.
CBT-I directly targets the factors that are thought to perpetuate insomnia (i.e., the mismatch between sleep opportunity and sleep ability).
CBT-I has been shown to work well even with patients with a long history of using hypnotics
The Penn Basic CBT-I Course is a two day intensive review of the principles and practice of this intervention. The 16 hour training, along with the conduct of practicum cases with supervision (peer consultation from credentialed BSM individuals [or established experts]) and targeted readings (Tx manuals and practice papers) should position established clinicians to 1) reliably and effectively deliver CBT-I and 2) be eligible for the credentialing exam that is in development by the SBSM and related agencies. For more information on the credentialing process, keep your eye on this space: https://www.behavioralsleep.org/.
Handouts
| | | | |
| --- | --- | --- | --- |
| | CBT-I Manual (18.24 MB) | 274 Pages | Available after Purchase |
Outline
DAY ONE
Welcome announcements and orientation
Basics of sleep and behavioral model of insomnia
Pharmacological and behavioral treatment options for insomnia
Assessment of insomnia Part I-Definition, differential diagnosis, indications for treatment.
Session 1– Assessment Part 2-CBT-I forms, devices, setting up sleep diaries
Session 2- Treatment planning, setting up sleep restriction and stimulus control
DAY TWO
Session 3– Adherence issues, problem solving and sleep hygiene.
Session 4- Cognitive Therapy- General and targeted therapies
Session 5, 6, & 7– Titration of sleep window, treatment delivery, therapist factors, and charting.
Session 8–  Relapse prevention
Concluding Remarks
Faculty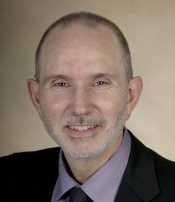 Psychologist
---
Donn Posner, Ph.D., a Diplomate of Behavioral Sleep Medicine (DBSM), is working as a clinical/research psychologist for the Palo Alto VA.
Prior to his role at the VA, he spent 25 years as a clinical associate professor at Brown Medical School. He served as the director of clinical behavioral medicine for Rhode Island and Miriam hospitals and was also the director of behavioral sleep medicine for the Sleep Disorders Center of Lifespan Hospitals. For 20 of those years, Dr. Posner served as the primary supervisor for a rotation of the behavioral medicine track of the clinical psychology internship at Brown. He also mentored post-doctoral fellows and lectured on behavioral sleep medicine and anxiety disorders to interns, fellows, and residents in internal medicine and psychiatry. In addition, he was a consultant for the Veteran's Administration roll out of CBT-I and trained VA clinicians across the country in the implementation of this treatment.
Dr. Posner is one of the authors of Cognitive Behavioral Treatment of Insomnia: A Session-by-Session Guide (New York: Springer/Verlag). The book is intended for clinical trainees and non-insomnia sleep specialists, as well as more experienced clinicians from outside the sleep medicine field who wish to learn how to provide empirically validated cognitive behavioral treatment for insomnia (CBT-I).
Dr. Posner is a member of the American Academy of Sleep Medicine and became one of the first certified behavioral sleep medicine specialists recognized by that group. He is also a founding member of the Society of Behavioral Sleep Medicine and has achieved the status of Diplomate with the SBSM, the highest level of qualification and competency that the organization bestows.
Speaker Disclosures:
Financial: Donn Posner is adjunct clinical associate professor at Stanford University of Medicine. He is a clinical researcher for Palo Alto Veterans Institute for Research. Dr. Posner receives a speaking honorarium from PESI, Inc.
Non-financial: Donn Posner is a member of the American Psychological Association; Association for Behavioral and Cognitive Therapies; and the American Academy of Sleep Medicine.
---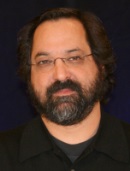 Director of Behavioral Sleep Medicine Program, Associate Professor
University of Pennsylvania Perelman School of Medicine
---
Michael L. Perlis, PhD is internationally known for his work in the area of Behavioral Sleep Medicine (BSM). He is a coauthor of the first text book in this field and he is the senior author of a published CBT-I treatment manual and a larger text summarizing all BSM treatments. His research includes neurocognitive phenomena in insomnia, the cognitive and/or behavior effects of sedative hypnotics and placebos, the development of alternative treatment approaches for insomnia, and sleep in depression. His work has been, and continues to be, funded by the National Institutes of Health and he has published more than 100 articles and chapters on the sleep research related topics.
In addition to his academic endeavors, he has served on the editorial boards of Sleep, the Journal of Sleep Research, the journal of Sleep Medicine Research and the journal of Behavioral Sleep Medicine. Dr. Perlis has also served as a member, or chair, of several committees and task forces of the Sleep Research Society and the American Academy of Sleep Medicine and he was a founding member of the Society of Behavioral Sleep Medicine and served as the society's first president (2010-2011).
---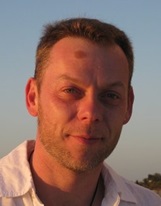 ---
Jason Ellis, PhD is a Professor of Sleep Science and Director of the Northumbria Centre for Sleep Research in the United Kingdom. He splits his time between his basic research interests: the pathophysiology of sleep disorders (Insomnia, Restless Legs  Syndrome, and Circadian Rhythm Disorders), the natural history of Insomnia, and his applied work on Cognitive Behavioral Therapy for Insomnia (CBT-I). Within the latter framework he examines the impact of novel adjunct therapies, the influence of social factors on adherence, and the effective delivery of CBT-I in complex cases. He has worked within the National Health Service in the United Kingdom, delivering CBT-I to individuals with a range of physical and psychological conditions and serves on the editorial board of Behavioral Sleep Medicine. He is a serious advocate of public engagement and professional education with regard to behavioral sleep medicine and regularly trains CBT-I to clinicians and primary care physicians in the United Kingdom.
---
Buy the 2017 Principles and Practice of CBT-I -Cognitive Behavioral Therapy for Insomnia – Donn Posner, Michael Perlis, Jason Ellis course at the best price at GBesy. After your purchase, you will get access to the downloads page. You can download all the files associated in your order at here and we will also send a download notification email via your mail.
Unlock your full potential with 2017 Principles and Practice of CBT-I -Cognitive Behavioral Therapy for Insomnia – Donn Posner, Michael Perlis, Jason Ellis courses. our courses are designed to help you excel.
Why wait? Take the first step towards greatness by purchasing 2017 Principles and Practice of CBT-I -Cognitive Behavioral Therapy for Insomnia – Donn Posner, Michael Perlis, Jason Ellis courses today. We offer a seamless and secure purchasing experience, ensuring your peace of mind. With our trusted payment gateways, Stripe and PayPal, you can confidently complete your transaction knowing that your financial information is protected.
Stripe, known for its robust security measures, provides a safe and reliable payment process. With its encrypted technology, your sensitive data remains confidential throughout the transaction. Rest assured that your purchase is protected.
PayPal, a globally recognized payment platform, offers an additional layer of security. With its buyer protection program, you can feel confident in your purchase. PayPal ensures that your financial details are safeguarded, allowing you to focus on your learning journey.
Is it secure? to Use of?
How can this course be delivered?
What Shipping Methods Are Available?
How Do I Track Order?