Acquire the Coronavirus Related Insomnia -Strategies to Overcome Sleep Dysregulation Triggered by Schedule Disruptions and Social Distancing – Donn Posner Course at at GBesy. We actively partake in Groupbuys, striving to disseminate knowledge to a wider audience. Notably, our courses uphold the same quality standards as those found on the sale page. Should you prefer, you have the option to make a direct purchase from the sale page at the full price (the SALEPAGE link is seamlessly integrated into the post).

Coronavirus Related Insomnia -Strategies to Overcome Sleep Dysregulation Triggered by Schedule Disruptions and Social Distancing by Donn Posner,
Salepage link: At HERE. Archive:
Faculty:

Donn Posner

Duration:

1 Hour 1 Minutes

Format:

Audio and Video

Copyright:

Apr 03, 2020
Description
The unparalleled upending of every aspect of our lives that has been thrust upon all of us by the novel coronavirus represents a major stressor that can take a toll both physically and mentally. A toll on sleep will be no exception. This can happen because of increased stress and anxiety, but also because of major changes to the regularity of schedule and the overall rhythms of our lives. Change in work schedules, bedtime routines, activity level, and perhaps even light exposure can wreak havoc with normal sleep regulation. This in turn will then impact our energy, concentration, mood, and ability to cope.
Perhaps more concerning is that the coronavirus, and our attempts to deal with it (social distancing, working from home, homeschooling children, etc.), will likely go on for a while. What we know from the Behavioral Sleep Medicine literature is that when acute insomnia is maintained by ongoing factors, a shift takes place in which the individual begins to focus, in part, on the insomnia itself as a threat. This in turn leads to behavioral and cognitive changes that further dysregulate sleep and can turn into a chronic form of insomnia that will not resolve without targeted treatment. This Insomnia Disorder is widely recognized to be the most common of all sleep problems and is also a leading complaint in primary care settings. Left unresolved, the consequences and morbidity associated with chronic insomnia can be substantial across several domains and can include increased health care utilization, impaired quality of life, increased risk of medical and psychiatric disorders, and ultimately worse outcomes for all co-morbid disorders. So while we will eventually get to the other side of this pandemic, Insomnia Disorder may continue on long after the rest of life returns to normal.
This recording is designed to provide clinicians with an understanding of the factors that cause insomnia to evolve from a normal reaction to stress to a chronic condition that adversely impacts every aspect of your patients' lives. In addition, we will discuss some simple strategies that your patients can employ now to avoid a chronic sleep problem in the long run.
Outline
Insomnia Definitions
Insomnia definition
Insomnia Disorder vs Acute Insomnia
Psychosocial and clinical correlates of Insomnia Disorder
Behavioral Model of Insomnia
Sleep Regulation: Sleep homeostasis, Circadian system, and Arousal system
Factors that interfere with Sleep Regulation
Behavioral Model of Insomnia
Evolution of acute to chronic insomnia
Define predisposing, precipitating, and perpetuating factors
Borbely's Two-process model of sleep regulation
Coronavirus as a precipitating factor
How quarantine and social distancing can dysregulate sleep
Targeting acute insomnia to prevent long term sleep disruption
Implications for medication treatments
General sleep hygiene
Prophylactic sleep hygiene
When and where to refer for Insomnia Disorder treatment
Faculty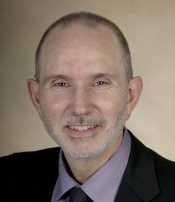 Psychologist
---
Donn Posner, Ph.D., a Diplomate of Behavioral Sleep Medicine (DBSM), is working as a clinical/research psychologist for the Palo Alto VA.
Prior to his role at the VA, he spent 25 years as a clinical associate professor at Brown Medical School. He served as the director of clinical behavioral medicine for Rhode Island and Miriam hospitals and was also the director of behavioral sleep medicine for the Sleep Disorders Center of Lifespan Hospitals. For 20 of those years, Dr. Posner served as the primary supervisor for a rotation of the behavioral medicine track of the clinical psychology internship at Brown. He also mentored post-doctoral fellows and lectured on behavioral sleep medicine and anxiety disorders to interns, fellows, and residents in internal medicine and psychiatry. In addition, he was a consultant for the Veteran's Administration roll out of CBT-I and trained VA clinicians across the country in the implementation of this treatment.
Dr. Posner is one of the authors of Cognitive Behavioral Treatment of Insomnia: A Session-by-Session Guide (New York: Springer/Verlag). The book is intended for clinical trainees and non-insomnia sleep specialists, as well as more experienced clinicians from outside the sleep medicine field who wish to learn how to provide empirically validated cognitive behavioral treatment for insomnia (CBT-I).
Dr. Posner is a member of the American Academy of Sleep Medicine and became one of the first certified behavioral sleep medicine specialists recognized by that group. He is also a founding member of the Society of Behavioral Sleep Medicine and has achieved the status of Diplomate with the SBSM, the highest level of qualification and competency that the organization bestows.
Speaker Disclosures:
Financial: Donn Posner is adjunct clinical associate professor at Stanford University of Medicine. He is a clinical researcher for Palo Alto Veterans Institute for Research. Dr. Posner receives a speaking honorarium from PESI, Inc.
Non-financial: Donn Posner is a member of the American Psychological Association; Association for Behavioral and Cognitive Therapies; and the American Academy of Sleep Medicine.
---
Buy the Coronavirus Related Insomnia -Strategies to Overcome Sleep Dysregulation Triggered by Schedule Disruptions and Social Distancing – Donn Posner course at the best price at GBesy. After your purchase, you will get access to the downloads page. You can download all the files associated in your order at here and we will also send a download notification email via your mail.
Unlock your full potential with Coronavirus Related Insomnia -Strategies to Overcome Sleep Dysregulation Triggered by Schedule Disruptions and Social Distancing – Donn Posner courses. our courses are designed to help you excel.
Why wait? Take the first step towards greatness by purchasing Coronavirus Related Insomnia -Strategies to Overcome Sleep Dysregulation Triggered by Schedule Disruptions and Social Distancing – Donn Posner courses today. We offer a seamless and secure purchasing experience, ensuring your peace of mind. With our trusted payment gateways, Stripe and PayPal, you can confidently complete your transaction knowing that your financial information is protected.
Stripe, known for its robust security measures, provides a safe and reliable payment process. With its encrypted technology, your sensitive data remains confidential throughout the transaction. Rest assured that your purchase is protected.
PayPal, a globally recognized payment platform, offers an additional layer of security. With its buyer protection program, you can feel confident in your purchase. PayPal ensures that your financial details are safeguarded, allowing you to focus on your learning journey.
Is it secure? to Use of?
How can this course be delivered?
What Shipping Methods Are Available?
How Do I Track Order?