Acquire the High Functioning Autism Spectrum Disorder – Timothy Kowalski Course at at GBesy. We actively partake in Groupbuys, striving to disseminate knowledge to a wider audience. Notably, our courses uphold the same quality standards as those found on the sale page. Should you prefer, you have the option to make a direct purchase from the sale page at the full price (the SALEPAGE link is seamlessly integrated into the post).

High Functioning Autism Spectrum Disorder by Timothy Kowalski,
Salepage link: At HERE. Archive:
Faculty:

Timothy Kowalski

Duration:

5 Hours 29 Minutes

Format:

Audio and Video

Copyright:

Mar 23, 2015
Description
A Person-Centered Approach to High Functioning Autism Spectrum Disorder
The higher functioning (previously known as Asperger's Disorder) population of Autism Spectrum Disorders has recently received a great deal of attention. DSM-5® no longer diagnoses individuals as Asperger's Disorder or PDD-NOS; they are included in the broader Autism Spectrum Disorder (ASD) label. This presents significant changes to the way professionals diagnose and treat this population.
Mr. Kowalski will teach you how to apply a person-centered approach to treating individuals on the higher end of the Autism Spectrum Disorder. You will encounter the typical deficits seen in the domain of social-interaction and obtain intervention techniques to address tact, proxemics, social rules, egocentricity, naiveté, and jocularity. Obsessive interests, poor play skills, dislike of physical contact, and gullibility that are often associated with Autism Spectrum Disorder will be addressed. Expand your ability to treat social-communication deficits such as abuse of conversational rules, prosody, perseverative questioning, abstract reasoning, pedantic speech, and nonverbal communication skills. Enhance clients' emotional regulation with specific techniques designed to improve stress, anxiety, self-esteem, change, ritualism, and sensory overload, and how to recognize emotional states in themselves and others.
In addition, this recording offers extensive strategies to enhance the academic needs of the ASD client by focusing on seven core academic issues: initiating work assignments, increasing motivation, decreasing distraction, compensating for gross and fine motor deficits, adapting the curriculum, academic modifications, and increasing cognitive processing. End the recording feeling empowered and ready to employ these techniques, resulting in improved outcomes and functional daily living.
Handouts
| | | | |
| --- | --- | --- | --- |
| | Manual – High Functioning Autism Spectrum Disorder (8.66 MB) | 137 Pages | Available after Purchase |
Outline
DIAGNOSTIC CRITERIA
Comparison of three major classification systems

DSM-5® compared to DSM IV-TR®
ICD-10
Gillberg's Criteria
EPIDEMIOLOGY
DIAGNOSIS
RATING SCALES
Tools for higher functioning individuals
Tools for pragmatic language assessment
MISDIAGNOSIS IS COMMON
Comparison of common clinical misdiagnoses
THEORIES AS TO WHY THEY ACT THE WAY THEY DO
Executive function
Central coherence
Emotional intelligence
Anxiety
SOCIAL INTERACTIVE DOMAIN
Identify behavioral issues related to social interaction
Intervention strategies designed to address areas of social interaction
SOCIAL COMMUNICATIVE DOMAIN
Identify issues related to social communication
Intervention strategies designed to address areas of social communication
SOCIAL-EMOTIONAL DOMAIN
Identify behavioral issues related to social emotional regulation
Intervention strategies designed to address areas of social emotional regulation
ACADEMIC ISSUES
Identify organizational difficulties
Identify issues impacting academic success
Intervention strategies

To assist in initiating work assignments
To increase motivation
To increase attention
For curriculum adaptation
For academic modification
For improving reading comprehension
To improve cognitive processing
GROSS MOTOR ISSUES
Identify issues and interventions for improving gross motor skills
FINE MOTOR ISSUES
Identifying four fine motor issues
Intervention strategies for improving fine motor skills
PROGNOSIS
HANDS-ON LEARNING: PRACTICAL, SKILLS-BASED ACTIVITIES
Case study diagnosis
Developing treatment goals 
Faculty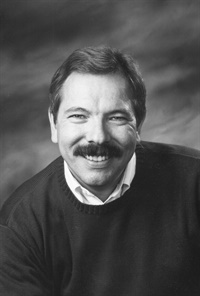 ---
Timothy P. Kowalski, M.A., CCC-SLP, is a licensed speech-language pathologist specializing in social-pragmatic communication deficits and internationally known expert on Asperger Syndrome. His Orlando practice has seen clients from Europe, South America and throughout the USA. Mr. Kowalski regularly consults to schools on best practices for students identified or suspected of having Asperger's syndrome and provides schoolwide district inservices.
Mr. Kowalski presents internationally on a wide variety of issues relative to Asperger's, is a guest lecturer at universities and colleges and is a consultant for forensic cases involving Asperger's syndrome. He has worked in a variety of psychiatric healthcare delivery systems including in-patient and outpatient psychiatric hospitals, sex offender units, and school-based settings. Mr. Kowalski is the author of six books on Asperger syndrome: Asperger Syndrome Explained; Social-Pragmatic Success for Asperger Syndrome and Other Related Disorders; Are You In The Zone?; The Source for Asperger's Syndrome; Me, Myself, and You; Understanding Emotions: A Guide for Adults; and an article entitled Assessing Social Communication in Asperger Syndrome.
He holds the position of vice president of professional practices in speech-language pathology for the Florida Speech-Language-Hearing Association and is also a member of the American Speech-Language-Hearing Association, Autism Society of America, Council for Behavior Disorders, and the Council for Exceptional Children. Mr. Kowalski is the recipient of the "2010 Clinician of the Year Award" offered by the Florida Association of Speech- Language Pathologists and Audiologists and the 2011 FLASHA nominee for the ASHA Louis M. di Carlo Award for Recent Clinical Achievement. He holds the "TEAMS 2000 Speech-Language Pathologist of the Year" award for his work with Autism in the four-countywide greater Orlando, Florida metropolitan area and has served on the board of directors for the Greater Orlando Chapter of the Autism Society of America.
Speaker Disclosures:
Financial: Timothy Kowalski receives royalties from Professional Communication Services, Inc. He receives a speaking honorarium from PESI, Inc.
Non-financial: Timothy Kowalski is a member of the American Speech-Language-Hearing Association, the Autism Objectives Society of America and the Florida Association for Speech-Language Pathologists and Audiologists.
---
Buy the High Functioning Autism Spectrum Disorder – Timothy Kowalski course at the best price at GBesy. After your purchase, you will get access to the downloads page. You can download all the files associated in your order at here and we will also send a download notification email via your mail.
Unlock your full potential with High Functioning Autism Spectrum Disorder – Timothy Kowalski courses. our courses are designed to help you excel.
Why wait? Take the first step towards greatness by purchasing High Functioning Autism Spectrum Disorder – Timothy Kowalski courses today. We offer a seamless and secure purchasing experience, ensuring your peace of mind. With our trusted payment gateways, Stripe and PayPal, you can confidently complete your transaction knowing that your financial information is protected.
Stripe, known for its robust security measures, provides a safe and reliable payment process. With its encrypted technology, your sensitive data remains confidential throughout the transaction. Rest assured that your purchase is protected.
PayPal, a globally recognized payment platform, offers an additional layer of security. With its buyer protection program, you can feel confident in your purchase. PayPal ensures that your financial details are safeguarded, allowing you to focus on your learning journey.
Is it secure? to Use of?
How can this course be delivered?
What Shipping Methods Are Available?
How Do I Track Order?