Acquire the Schema Therapy -Proven Techniques to Treat Your Most Challenging and Resistant Clients – Wendy T. Behary Course at at GBesy. We actively partake in Groupbuys, striving to disseminate knowledge to a wider audience. Notably, our courses uphold the same quality standards as those found on the sale page. Should you prefer, you have the option to make a direct purchase from the sale page at the full price (the SALEPAGE link is seamlessly integrated into the post).

Schema Therapy -Proven Techniques to Treat Your Most Challenging and Resistant Clients by Wendy T. Behary,
Salepage link: At HERE. Archive:
Faculty:

Wendy T. Behary

Duration:

11 Hours 58 Minutes

Format:

Audio and Video

Copyright:

Nov 12, 2015
Description
Anxiety
Chronic Depression
Eating Disorders
BPD
Substance Abuse
Narcissism
Schema therapy is an innovative, integrated therapeutic approach, originally developed (by Dr. Jeffrey Young) as an expansion of traditional cognitive-behavioral treatments. The schema therapy approach draws from cognitive-behavioral therapy, attachment theory, psychodynamic concepts, and emotion-focused therapies. In comparison to cognitive-behavioral therapy, schema therapy emphasizes lifelong patterns, affective change techniques, and the therapy relationship, with special emphasis on limited and adaptive re-parenting.
Schema therapy is particularly well suited for difficult, resistant clients with entrenched, chronic psychological challenges, including personality disorders (such as BPD and Narcissism), eating disorders, intractable relationship problems, and criminal offenders. It is also effective for relapse prevention in depression, anxiety, and substance abuse.
The results of a major comparative outcome study have shown schema therapy to be highly effective with a large percentage of outpatients with Borderline Personality Disorder, with a low dropout rate. Clients who have spent years gaining valuable insight with psychodynamic treatments, but who are frustrated by their lack of progress, often respond well to the active, systematic, flexible, and depth-oriented schema approach.
This workshop will include a combination of teaching methods, including lectures, handouts, videotapes of master schema therapists, live demonstrations, question-and-answer periods, group discussion, assessment and change strategies practice exercises, discussion of obstacles in treatment including therapist's own schemas, and small group exercises.
Handouts
| | | | |
| --- | --- | --- | --- |
| | Manual (2.07 MB) | 72 Pages | Available after Purchase |
Outline
Schema Theory
Defined, Outcome Research, Designed for Personality Disorders, Chronic, and Rigid Symptom Problems
Schema Clusters
Developmental Domains and Attachment Ruptures
18 Early Maladaptive Schemas
Traits Derived from Unmet Needs and Temperament
Therapy Relationship
Self-Disclosure
Empathy
Genuineness
Demonstrations & Group Exercises
Limited Re-Parenting / Meeting Unmet Needs
Therapist's Posture, Gesture, Language, Flexibility
Empathic Confrontation and Limit Setting
Emotion-Focused Strategies
Cognitive Strategies:
Evidence For / Against Schemas, Dialogues
Behavioral Strategies / Breaking Self-Defeating Patterns
Role-Plays
Mindful Awareness
Self-Regulating Skills
Role Play with Practice Exercises
Introduction to Schema Modes
Innate Emotional States
Constructed Coping Styles
Habituated Reactions
Self-Defeating Behavioral Patterns
Schema Modes (Continued)
Case Conceptualization With Modes
Hypotheses and Detailing the Client in Schema Terms
Advanced Demonstrations & Group Exercises
BPD – Mode Profile (Overview)
NPD – Mode Profile (Overview)
Specific Styles and Strategies – Using Empathic Confrontation
Implicit Assumptions
Benefit of the Doubt
Preemptive Measures
Bypassing Detached Protector Modes
Use of Imagery and Mode Dialogue
Anger Modes
Angry Child Mode
Bully Mode
Defiantly Avoidant Mode

Linking Anger vs. Setting Limits: When? Why?
Advanced Role Play
Therapist's Schema Activation and Self-Regulation Strategies
Sturdy and Real in the Treatment Chair
Faculty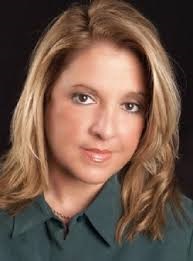 Founder
The Cognitive Therapy Center of New Jersey
---
Wendy T. Behary, MSW, LCSW, with over 25 years of professional experience and advanced level certifications, Wendy is the founder and director of The Cognitive Therapy Center of New Jersey and The Schema Therapy Institutes of NJ-NYC-DC. She has been treating narcissist clients, partners/people dealing with them, and couples experiencing relationship problems; training professionals; and supervising psychotherapists for more than 20 years. Wendy was on the faculty of the Cognitive Therapy Center and Schema Therapy Institute of New York (until the Institutes merged in 2012), where she trained and worked with Dr. Jeffrey Young since 1989. Wendy is a founding fellow and consulting supervisor for The Academy of Cognitive Therapy (Aaron T. Beck's Institute). She served as the President of the Executive Board of the International Society of Schema Therapy (ISST) from 2010-2014 and is currently the chair of the Schema Therapy Development Programs Sub-Committee for the ISST; and also served as the Training and Certification Coordinator for the ISST Executive Board from 2008-2010.
Wendy Behary has co-authored several chapters and articles on Schema Therapy and Cognitive Therapy. She is the author of an international bestselling book, "Disarming the Narcissist…" (New Harbinger, 2nd edition) translated in 12 languages. Wendy has a specialty in treating narcissists and the people who live with and deal with them. As an author and an expert on the subject of narcissism, she is a contributing chapter author of several chapters on schema therapy for narcissism for professional readers. She lectures both nationally and internationally to professional and general audiences on schema therapy, narcissism, interpersonal relationships, anger, and dealing with difficult people. She receives consistent high praise for her clear and articulate teaching style and her ability to bring the therapy to life through dramatic demonstrations of client interactions in the treatment room.
Speaker Disclosures:
Financial: Wendy Behary is the Co-Founder/Director of The Cognitive Therapy Center of New Jersey and The New Jersey Institute for Schema Therapy. She receives a speaking honorarium from PESI, Inc.
Nonfinancial: Wendy Behary has no relevant nonfinancial relationship to disclose.
---
Buy the Schema Therapy -Proven Techniques to Treat Your Most Challenging and Resistant Clients – Wendy T. Behary course at the best price at GBesy. After your purchase, you will get access to the downloads page. You can download all the files associated in your order at here and we will also send a download notification email via your mail.
Unlock your full potential with Schema Therapy -Proven Techniques to Treat Your Most Challenging and Resistant Clients – Wendy T. Behary courses. our courses are designed to help you excel.
Why wait? Take the first step towards greatness by purchasing Schema Therapy -Proven Techniques to Treat Your Most Challenging and Resistant Clients – Wendy T. Behary courses today. We offer a seamless and secure purchasing experience, ensuring your peace of mind. With our trusted payment gateways, Stripe and PayPal, you can confidently complete your transaction knowing that your financial information is protected.
Stripe, known for its robust security measures, provides a safe and reliable payment process. With its encrypted technology, your sensitive data remains confidential throughout the transaction. Rest assured that your purchase is protected.
PayPal, a globally recognized payment platform, offers an additional layer of security. With its buyer protection program, you can feel confident in your purchase. PayPal ensures that your financial details are safeguarded, allowing you to focus on your learning journey.
Is it secure? to Use of?
How can this course be delivered?
What Shipping Methods Are Available?
How Do I Track Order?