Acquire the Treating Insomnia -Transdiagnostic Clinical Strategies to Optimize Sleep & Improve Outcomes in Clients with PTSD, Anxiety, Depression & Chronic Pain – Donn Posner Course at at GBesy. We actively partake in Groupbuys, striving to disseminate knowledge to a wider audience. Notably, our courses uphold the same quality standards as those found on the sale page. Should you prefer, you have the option to make a direct purchase from the sale page at the full price (the SALEPAGE link is seamlessly integrated into the post).

Treating Insomnia -Transdiagnostic Clinical Strategies to Optimize Sleep & Improve Outcomes in Clients with PTSD, Anxiety, Depression & Chronic Pain by Donn Posner,
Salepage link: At HERE. Archive:
Faculty:

Donn Posner

Duration:

6 Hours 31 Minutes

Format:

Audio and Video

Copyright:

Jul 24, 2019
Description
If you aren't asking about your clients' sleep, you're making mistakes as a clinician. All clinicians should know how to properly assess and treat insomnia – sleep is that important for your clients' health and quality of life.
It's no secret that insomnia frequently develops as a result of PTSD, anxiety, depression, chronic pain, and a wider variety of other behavioral and medical disorders. Traditional wisdom has been that if you treat the primary disorder, the insomnia will go away. However, the data does not support this traditional wisdom. Although the primary disorder improves somewhat, the insomnia often does not, which can lead to diminished improvements in clinical outcomes regarding the primary disorder, increased dropout rate and higher relapse rates.
Despite you doing everything you can to target the primary disorder, your client continues to be tired and struggles more with symptoms of the primary disorder, leaving you frustrated and overwhelmed because you don't know what to do next. The truth is, when clients have PTSD, anxiety, depression, or chronic pain, their symptoms are made worse — and treatment more difficult — when they're not able to sleep. Therefore, the insomnia must be targeted directly.
Improve clinical outcomes in clients by integrating the treatment of insomnia into your practice!
Watch Diplomate in Behavioral Sleep Medicine Donn Posner, Ph.D., and he'll walk you step-by-step through the treatment of insomnia. You'll learn how to properly assess and develop a treatment plan for insomnia, as well as how to educate your clients about sleep to make them experts on their own sleep disorders. Discover evidence-based strategies to help your clients sleep longer and more efficiently, as well as enjoy increased energy levels during the day. As a result, your clients' symptoms of PTSD, anxiety, depression, and chronic pain will decrease in frequency and severity.
You'll walk away from this recording with the tools you need to treat insomnia. Better still, you'll add vital techniques to your clinical tool kit that you didn't know were missing.
Learn how to treat insomnia and revolutionize your treatment outcomes!
Handouts
| | | | |
| --- | --- | --- | --- |
| | Manual – Treating Insomnia (5.7 MB) | 87 Pages | Available after Purchase |
Outline
Sleep Regulation Problems: How Insomnia Develops
Factors that weaken the sleep drive
Factors that weaken the signal of the circadian clock
How the circadian clock & sleep drive work together to regulate sleep
How the arousal system interferes with sleep regulation
Cognitions & behaviors that create cognitive arousal & interfere with sleep
Identify conditioned insomnia
Assessment & Treatment Planning
Treat insomnia to improve outcomes of PTSD, chronic pain, depression & anxiety
Why treating a primary mental health disorder won't cure insomnia
Insomnia-informed considerations for the clinical interview
Who is a good candidate for CBT-I
Hypnotic medications & sleep
Drugs that can cause sleep disturbance
Take-home assessment resources
Sleep diary
Limitations of research & potential risks
Assessment Factors
Assess for comorbid sleep disorders
Evaluate sleep continuity
Identify daytime symptoms of insomnia
Discern bad sleep habits
Other assessment considerations
When to refer to a sleep specialist
Sleep Hygiene: Decrease Clients' Vulnerability to Insomnia
Clock watching & implications for sleep diary
Environmental concerns
How eating affects sleep
When to exercise
Address caffeine, alcohol & nicotine use
Sleep Restriction Therapy (SRT): Strengthen the Sleep Drive and Signals From the Circadian Clock
Goals of sleep restriction
Sleep restriction rationale
SRT: Step-by-step
Considerations for setting the sleep window
How & when to extend time-in-bed
Rules for before-bed activities
Address clients' fears about SRT
Combat difficulty with waking on time
Troubleshooting insufficient progress
Stimulus Control (SC): Address Conditioned Arousal
Goals of stimulus control
Rational for stimulus control
Stimulus control: Step-by-step
Counter arousal strategies
Activities for nighttime wakefulness
Address clients' practical concerns
Overcome obstacles to stimulus control
Cognitive Therapy: Help Clients Change Thoughts & Beliefs that Interfere with Sleep
Reduce arousal: The buffer zone & worry time
Educate your client to become an expert on their own sleep disorder
Tools to identify cognitions & belief that interfere with sleep
Combat intrusive thoughts during sleep time
Activities to help clients with arousal
Reduce sleep effort & worry about lack of sleep
Correct clients' unrealistic expectations
Strategies to restructure thoughts
Behavioral experiments
Faculty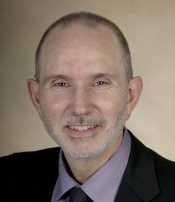 Psychologist
---
Donn Posner, Ph.D., a Diplomate of Behavioral Sleep Medicine (DBSM), is working as a clinical/research psychologist for the Palo Alto VA.
Prior to his role at the VA, he spent 25 years as a clinical associate professor at Brown Medical School. He served as the director of clinical behavioral medicine for Rhode Island and Miriam hospitals and was also the director of behavioral sleep medicine for the Sleep Disorders Center of Lifespan Hospitals. For 20 of those years, Dr. Posner served as the primary supervisor for a rotation of the behavioral medicine track of the clinical psychology internship at Brown. He also mentored post-doctoral fellows and lectured on behavioral sleep medicine and anxiety disorders to interns, fellows, and residents in internal medicine and psychiatry. In addition, he was a consultant for the Veteran's Administration roll out of CBT-I and trained VA clinicians across the country in the implementation of this treatment.
Dr. Posner is one of the authors of Cognitive Behavioral Treatment of Insomnia: A Session-by-Session Guide (New York: Springer/Verlag). The book is intended for clinical trainees and non-insomnia sleep specialists, as well as more experienced clinicians from outside the sleep medicine field who wish to learn how to provide empirically validated cognitive behavioral treatment for insomnia (CBT-I).
Dr. Posner is a member of the American Academy of Sleep Medicine and became one of the first certified behavioral sleep medicine specialists recognized by that group. He is also a founding member of the Society of Behavioral Sleep Medicine and has achieved the status of Diplomate with the SBSM, the highest level of qualification and competency that the organization bestows.
Speaker Disclosures:
Financial: Donn Posner is adjunct clinical associate professor at Stanford University of Medicine. He is a clinical researcher for Palo Alto Veterans Institute for Research. Dr. Posner receives a speaking honorarium from PESI, Inc.
Non-financial: Donn Posner is a member of the American Psychological Association; Association for Behavioral and Cognitive Therapies; and the American Academy of Sleep Medicine.
---
Buy the Treating Insomnia -Transdiagnostic Clinical Strategies to Optimize Sleep & Improve Outcomes in Clients with PTSD, Anxiety, Depression & Chronic Pain – Donn Posner course at the best price at GBesy. After your purchase, you will get access to the downloads page. You can download all the files associated in your order at here and we will also send a download notification email via your mail.
Unlock your full potential with Treating Insomnia -Transdiagnostic Clinical Strategies to Optimize Sleep & Improve Outcomes in Clients with PTSD, Anxiety, Depression & Chronic Pain – Donn Posner courses. our courses are designed to help you excel.
Why wait? Take the first step towards greatness by purchasing Treating Insomnia -Transdiagnostic Clinical Strategies to Optimize Sleep & Improve Outcomes in Clients with PTSD, Anxiety, Depression & Chronic Pain – Donn Posner courses today. We offer a seamless and secure purchasing experience, ensuring your peace of mind. With our trusted payment gateways, Stripe and PayPal, you can confidently complete your transaction knowing that your financial information is protected.
Stripe, known for its robust security measures, provides a safe and reliable payment process. With its encrypted technology, your sensitive data remains confidential throughout the transaction. Rest assured that your purchase is protected.
PayPal, a globally recognized payment platform, offers an additional layer of security. With its buyer protection program, you can feel confident in your purchase. PayPal ensures that your financial details are safeguarded, allowing you to focus on your learning journey.
Is it secure? to Use of?
How can this course be delivered?
What Shipping Methods Are Available?
How Do I Track Order?